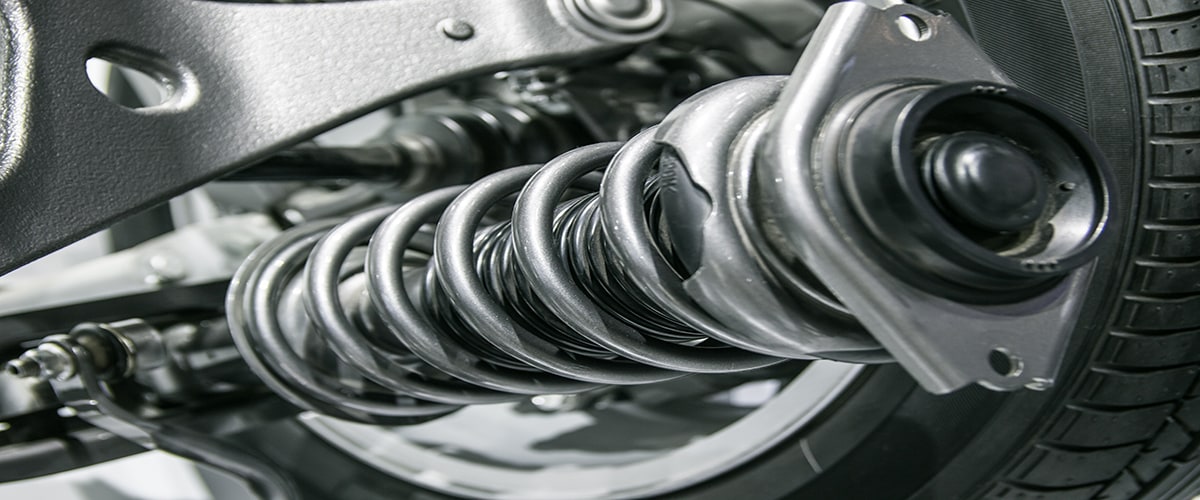 What Are Shocks & Struts?
What are Shocks and Struts? Larry H. Miller Ford Lakewood Explains
If you're familiar with automotive terminology, then the terms "shocks" and "struts" may come to mind. These components are commonly discussed interchangeably, with minimal clarity on how they function and where they differ. Our service experts here at Larry H. Miller Ford Lakewood are prepared to define these components, discuss the critical role they plan in maintaining ride quality and keeping travel safe, and outline the differences you need to account for.
Shock Absorbers - Prepped for Uneven Surfaces
Consisting of a fluid-filled hydraulic tube, this genuine Ford part works to prevent vehicle bouncing or swaying over uneven surfaces through a dampening effect. Shock absorbers are often located in the back of your vehicle. Vehicles tend to feature either shock absorbers or struts, as these parts aren't used in conjunction together. Essential for consistent ride quality and safe travel from point A to point B, maintaining shock absorbers helps to improve the condition of your wheels long-term and prevent damage that may impact your overall experience behind the wheel.
Struts -Your Vehicle's Spring Support
Struts help to support the springs that serve an essential role in keeping your vehicle upright, working to prevent a common bouncing issue that many drivers have dealt with at one time or another. Struts are typically located by the front wheels of the vehicle and have similar functions as shock absorbers, maintaining a bump-free ride while keeping unexpected developments at bay.
Why do Shocks and Struts Matter?
With worn or damaged shocks and struts, your vehicle may begin to experience a bouncing effect, unintended swaying, fluid leaks, loud noises and excess tire wear among other issues. These potential problems can lead to costly damage to your vehicle, decrease the overall safety and security of your travel, and impact the consistency in ride quality you've come to expect.
Replace Shocks and Struts at our Lakewood, CO Service Center when Warning Signs Emerge
To assess your vehicle's current shocks and struts condition or address a potential issue from one of the warning signs outlined above, schedule a service appointment with our team today. We can conduct a bounce test and multi-point inspection to determine what your daily driver needs before getting to work!
Hours
Monday

9am-8:30pm

Tuesday

9am-8:30pm

Wednesday

9am-8:30pm

Thursday

9am-8:30pm

Friday

9am-8:30pm

Saturday

9am-8:30pm

Sunday

Closed