Your Lease is Up. Now What?
Let Larry H. Miller Ford Lakewood Help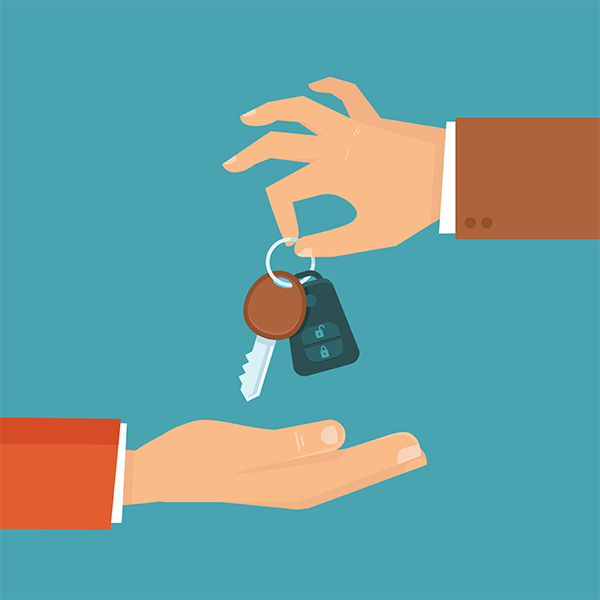 A Guide for What to Do at the End of a Lease
You've been happily driving around, enjoying your brand-new, leased Ford for a couple of years now. But, the lease is about to expire, and you need to know what comes next. That's where the team at Larry H. Miller Ford Lakewood comes in. With our guidance and assistance, you can find your way, whether that's behind the wheel of a new and different vehicle, or it's keeping that great model you're already driving.
Purchasing vs. Lease
When weighing the options at the end of the lease, one of the first decisions you'll have to make is whether you want to lease again, or purchase. If you love the vehicle you've been driving as lease and you're not ready to give it up, the great news is, you can now purchase and finance it. This means you'll get to keep that car for the long haul and personalize it with accessories and custom-ordered parts if you want.
If you know you want to purchase for your next vehicle, but you're not sold on the model you've been leasing, we have a huge inventory of other vehicles for you to get to know and test drive instead. Browse our extensive collection of brand-new, current Ford models, or our variety of used vehicles to get started. When you're ready to meet potential vehicles in person, our sales team can help you narrow down your choices.
Benefits of Leasing
Prefer the short-term lease and the option to drive a brand-new model every couple of years? We can help you turn in your current lease and find a newer model to lease next.
Turning over your lease every few years is an amazing way to ensure you're always driving the latest models with the most up-to-date technologies and features. With a monthly payment plan that's generally lower than a loan repayment, leasing is perfect for when you want a new vehicle at a lower payment.

Lease Deals and Specials Available in Lakewood
When the time comes to sit down with the team at Larry H. Miller Ford Lakewood, and discuss your next steps, make sure you visit our page of lease specials and price breaks first. It's the perfect first step in your journey towards a new lease, because you just may find a hard-to-pass-up deal on the Ford model you've been dreaming about.
Regardless of which way you decide to go at the end of your lease, our team is here for you and looks forward to helping you in the next phase of your journey.