Learn how to detail your own vehicle like a PRO and save on car detailing prices.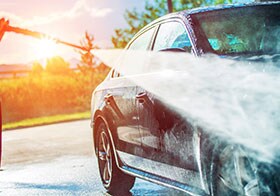 Wash your car regularly
Bird droppings, dead bugs, excessive dirt will cause damage to the paint if not washed off
In winter time, chemicals used on the roads can damage the finish on alloy wheels and cause damage to paint if left for a long period of time
Most car washes a spray of your car with a protectant, such as wax that will help preserve paint finish
Regularly clean off dirt and sand from under the wiper blades 

Sand that gets caught under the wiper blades can cause scratches on your windshield
During summer months operate your wipers at least once a month
Replace your wipers every 6 months, or seasonally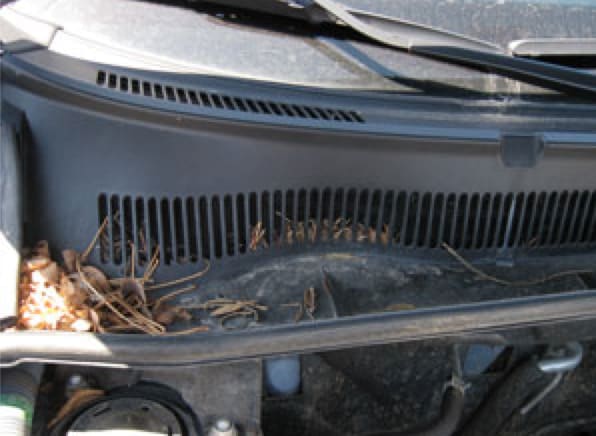 Clean the leaves and other debris from the areas below the windshield
leaves block water drains and collect  moisture, causing a damp smell inside your car.
Car wax makes your car shiny and protects the paint
Covers minor scratches and stone chips slowing down the corrosion.

It's easy and takes only less than an hour to apply.

A good-quality car wax will stay on the car for several months.
Opt for premium-quality products. A $25 bottle of a good car wax product will be enough to wax your car for a few years
Car wax forms a thin layer over the clearcoat finish

Repels water and helps cover minor scratches.
Protects the metal and shield the clearcoat from chemicals
Wax after washing and in shade
Make sure there is no sand around the wheel wells
For Dark colored cars you can use a colored wax
If you want your wheels black and shiny, apply tire shine,  spray the tires and wipe off the excess.
Check your Owners Manual to find what kind of wheels you have on your car

Wheels:1.Painted, anodized, and clear coat aluminum (factory wheels). 2.Polished Aluminum. 3.Polished Magnesium, or 4.Chrome
Choose correct cleaner and wash wheels with soapy water and rinse
Use appropriate cleaner to scrub off grime, making sure all cleaner residue is removed
Larry H. Miller Ford Lakewood serves Denver Metro Area, including Littleton, Highlands Ranch, Aurora, Golden, Westminster, Thornton, and Loveland.


Denver Auto Repair Center
at Larry H.Miller Lakewood Ford
      Payment Types Accepted:
Cash, Check, All Major Credit Cards
       11595 West 6th Avenue
     Lakewood,
Ford
80215
   Repair Shop Phone:
888-873-2208