This just in: it's hot, ready, and being delivered 50 feet from your front door. We know your reaction might be a little underwhelming at this point since you've been getting your pizza delivered right to your door for years! But what would you think if it was delivered in a driverless vehicle? That sounds like something straight out of science fiction. Ford thinks it can be a reality sooner then we might think, and Dominos is onboard.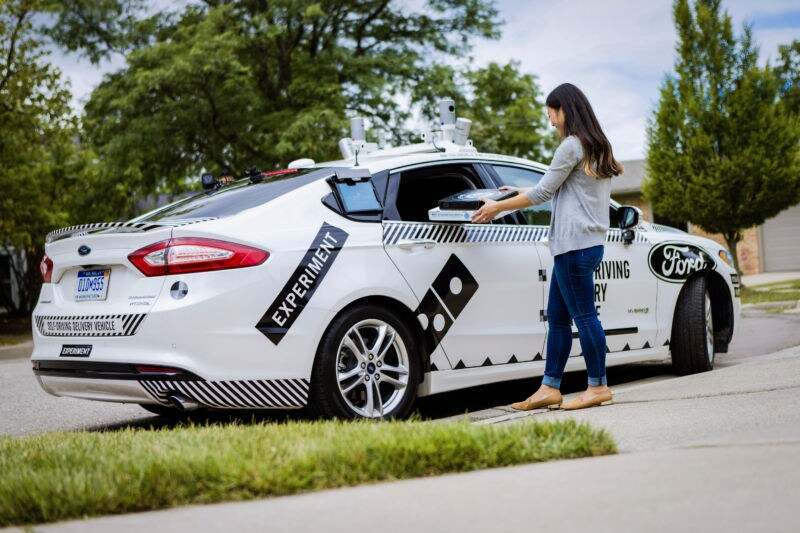 The automotive world is obsessed with the capabilities of autonomous driving, and is turning out projects left and right to take advantage of the technological advancements. However, this project offers an interesting set of challenges that other projects are considering, namely the consumer experience.
"We are a brand that believes in innovation, continuous improvement, and rigorous testing to benefit our customers," said Kevin Vasconi, Dominos executive vice president and chief information officer.
In their latest test in Miami, a Ford Fusion Hybrid was outfitted to look like an autonomous vehicle but was manually driven. Online customers who chose to participate were then informed when their pizza was on its way via text which included a link to track the car's progress as well as a completely unique PIN that would give them access to unlock the Heatwave Compartment with their order.
While the jury is still out on whether or not this is an effective system for retrieving your hot pizza, we are quite confident it will arrive in style. The new Hybrid Fusion is the perfect vehicle to not only save on gas, but also save you a whole lot of hassle you might get with another make. Perfect for not only Dominos, but also you! While our Fusions don't come with a pizza in the back seat, this partnership is bound to be bringing your great things with as little as a tap on your phone.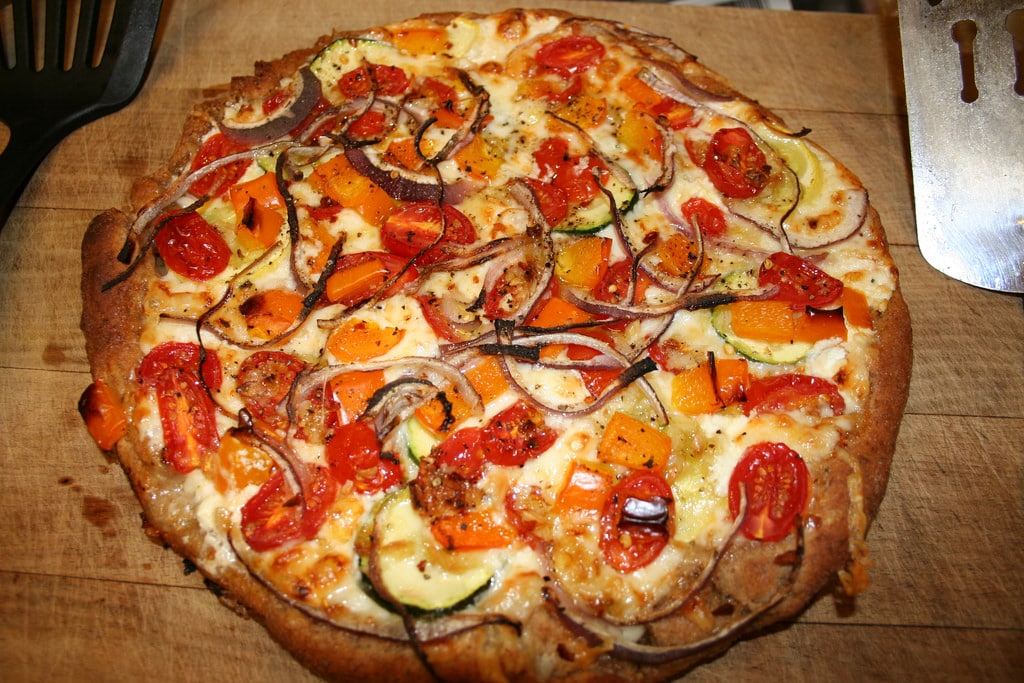 To see the latest and greatest from Ford, come down and see us at Larry H. Miller, you'll be able to get your Fusion with as much effort as order a pizza.