One of the best ways to practice proper car care is to regularly wash your car. This simple car care practice can help to keep your vehicle in the best shape possible. Regular washing of your car can help prevent chemicals from sticking to and damaging the paint and outer workings of the vehicle. Here are some of our favorite maintenance tips to keep your vehicle clean and sparkling at home.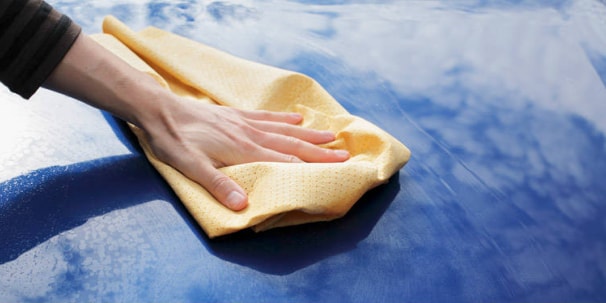 Wash Out of Direct Sunlight
Washing your vehicle in direct sunlight can cause premature drying of the soap and products used to wash the car. If the surface of the car gets too hot, water droplets are more likely to appear as well, and that is a look nobody likes. Find a nice partially shaded spot in order to start the wash.
Use the Proper Materials
Never use liquid detergent, dish soap, or anything that isn't specifically made for car washing. You may see a lot of tips and tricks involving household items to clean your car, but that may not be the best idea. With that being said, be sure to read the list of ingredients in any soap you buy to ensure there is nothing that will harm the vehicle or the environment as you wash it off.
Know Where to Start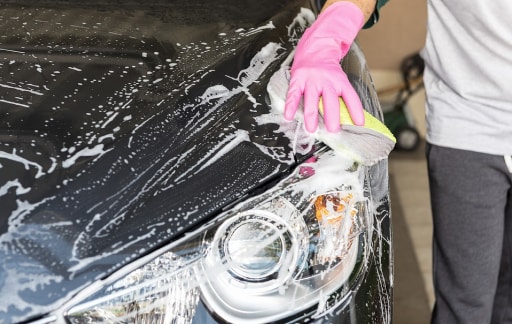 Be sure to pay attention to the maintenance of clean tires as well as cleaning the body of your car. When you start with the wheels and a proper wheel cleaner, you can wash off any cleaner that may splash onto your car. Use a wheel brush to reach all of the nooks and crannies that get dirty on the road.
Wash Your Car Weekly
It can seem excessive, but it's really best to practice car care like a proper wash once a week, even in the winter. Busy roads and streets can splash dust, salt, rocks, and so much more onto your car, and you don't want it to stick to your paint or damage parts of your vehicle. Here's one of the best tips for keeping your car in tip-top shape—don't forget the underside! Spray the bottom of your vehicle from multiple angles to make sure you get it nice and clean.

Still in need of some help when it comes to proper car care and car washes? Nervous to start washing on your own? Our service professionals from our
service and parts department
are happy to give you extra maintenance advice for how to take care of your car at home. We can even give your car a wash in our dealership to get you off to an expert start! Come see us soon to start your spring cleaning early.