Even though 2018 has just started, we can't help but be crazy excited for 2019 and the release of the redesigned and reinvented Ford Ranger. Already available outside of the United States, the Ford Ranger will be returning to the States in 2019. This mid-sized truck is set to take the market by storm once it returns because of its size and beautiful looks.
This model will compete with other mid-sized trucks like the Chevy Colorado, GMC Canyon, and the Toyota Tacoma. But with a Ford, is there really such a thing as competition? We don't think so. The power and capability of this truck will be nearly unmatched. With this smaller model pickup, you'll be able to go from lake to mountain to city in no time at all.
All-terrain Capability


By no means does smaller mean weaker—this truck is Built Ford Tough. This is a brand designed around excellence, using over 100 years of experience and engineering innovation to create the best models in the world. All of that experience means that this vehicle is more than capable to handle any road you take it down. When you want power, you'll want the FX4 Off-Road Package, including bash and skid plates to keep your undercarriage unharmed and strong. Pair all of that protection with a status screen to monitor the pitch and roll of your truck and you're ready to roll.
Built Ford Tough
In this truck you'll find a 2.3L EcoBoost® engine with Auto Start-Stop technology that will boost your power even more. The new driver-assist technologies including better cruise control and FordPass Connection will make every road you travel down more fun and easier to navigate.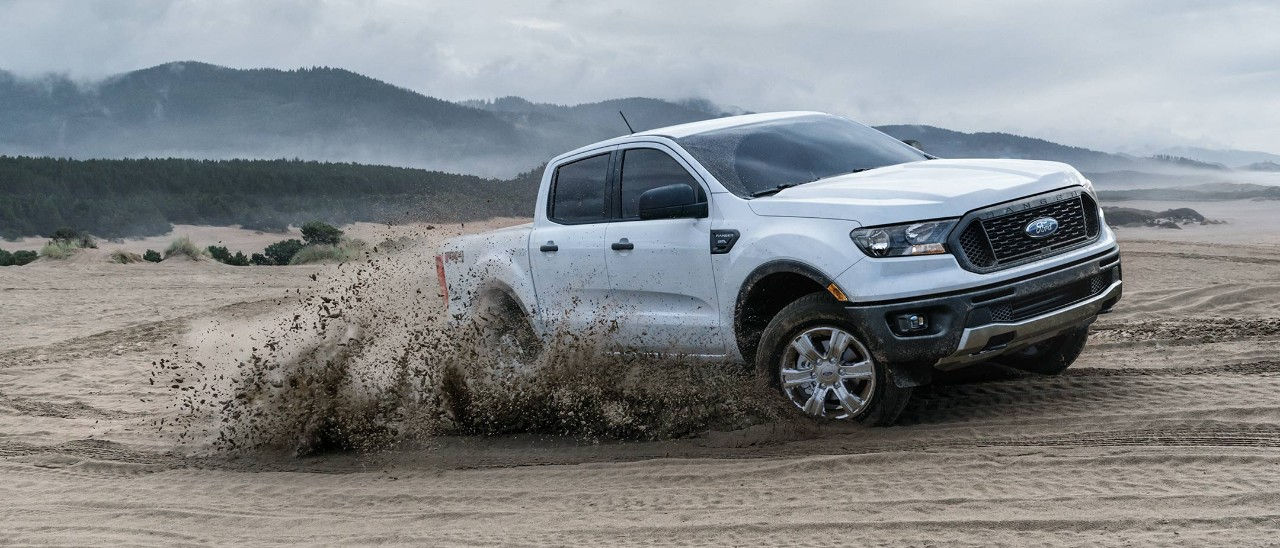 We're setting a resolution to be more patient as we count down the days until 2019 and the release of this beautiful new Ford Ranger. You won't want to miss any news about the release of this new model, so be sure to keep your eyes focused on our site so you don't miss any updates on this truck. We know you're ready to be Built Ford Tough, and we want you to have the first test drive when it comes out!