Larry H. Miller Ford Lakewood has once again teamed up with 9NEWS and the Volunteers of America Colorado Branch to participate in Stuff for Students! Each year, underprivileged families incur the financial burden of buying hundreds of dollars' worth of school supplies for their children. The Stuff for Students school supply drive aims to combat this by donating school supplies to local school districts, relieving the financial strain from families and teachers alike. The ultimate goal for Larry H. Miller Ford Lakewood is to fill one of our trucks to the brim with useful school supplies for Colorado's youth.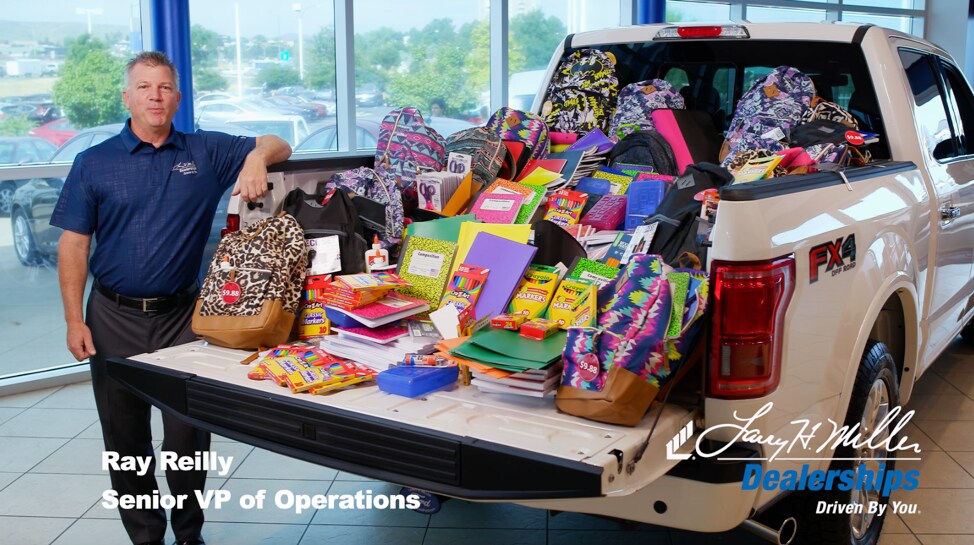 "Giving back in the communities where we do business has always been a guiding principle of Larry H. Miller Dealerships, and we're excited to continue our support of the 'Stuff for Students' campaign," said Ray Reilly, senior vice president of operations of Larry H. Miller Dealerships.
While a couple notebooks, pens, and pencils may not seem like a costly expense, it is estimated that parents will spend an average of $510 to send their kids back to school this year with all of the supplies they need. For some Colorado families, that can cause a serious financial strain. Teachers in our local communities are also reaching into their own pockets to help the financial burden. This year, teachers are projected to spend an average of $656 out of pocket to provide their pupils with adequate school supplies.
The Stuff for Students drive aims to ease some of this burden off of the parents and teachers. Close to 25,000 students in our local Colorado schools are affected by homelessness. These school supplies will directly help those children in need and help teachers fill their classrooms with the supplies necessary for students' success.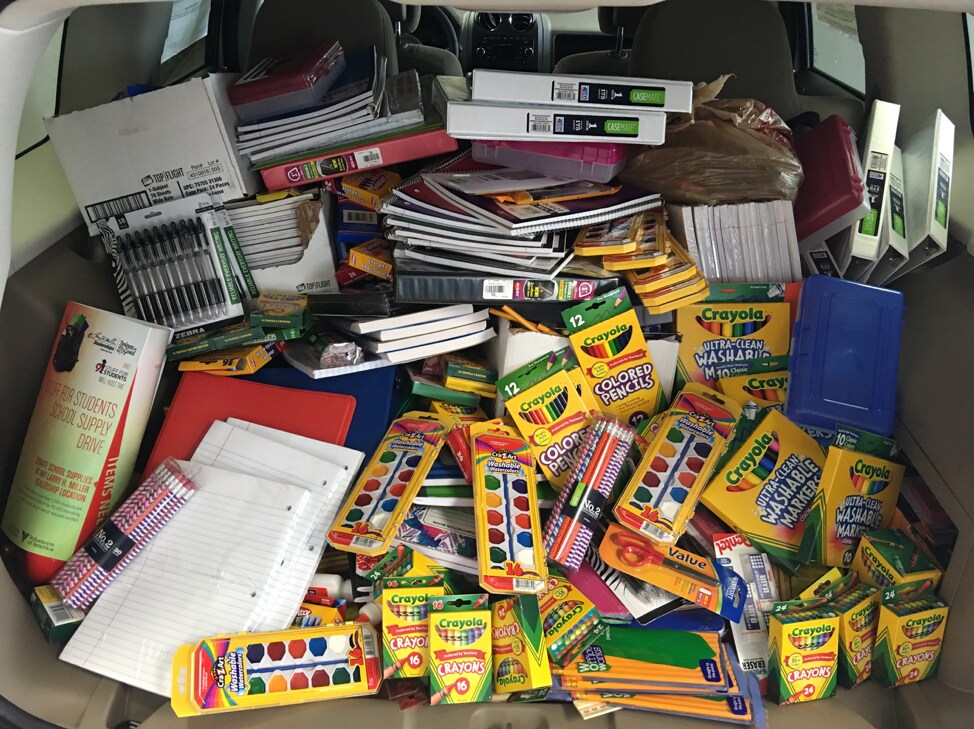 "The teacher walkouts seen around the country this year highlight how dramatically underfunded public schools can be. A lack of resources means children living in poverty could fall behind in class," said Bradley Gulley, director of volunteer services, Volunteers of America Colorado. "The donated school supplies from Larry H. Miller dealerships and their customers make a real difference in helping children be successful in the classroom."
All month long, our dealership—along with ten other Larry H. Miller Dealerships in Colorado—will be accepting donations for Stuff for Students. In person donations of backpacks, pens, pencils, highlighters, scissors, binders, rulers, calculators, erasers, and other school supplies are greatly appreciated. Online donations can also be made through the Volunteers of America Colorado Branch's website all month long.